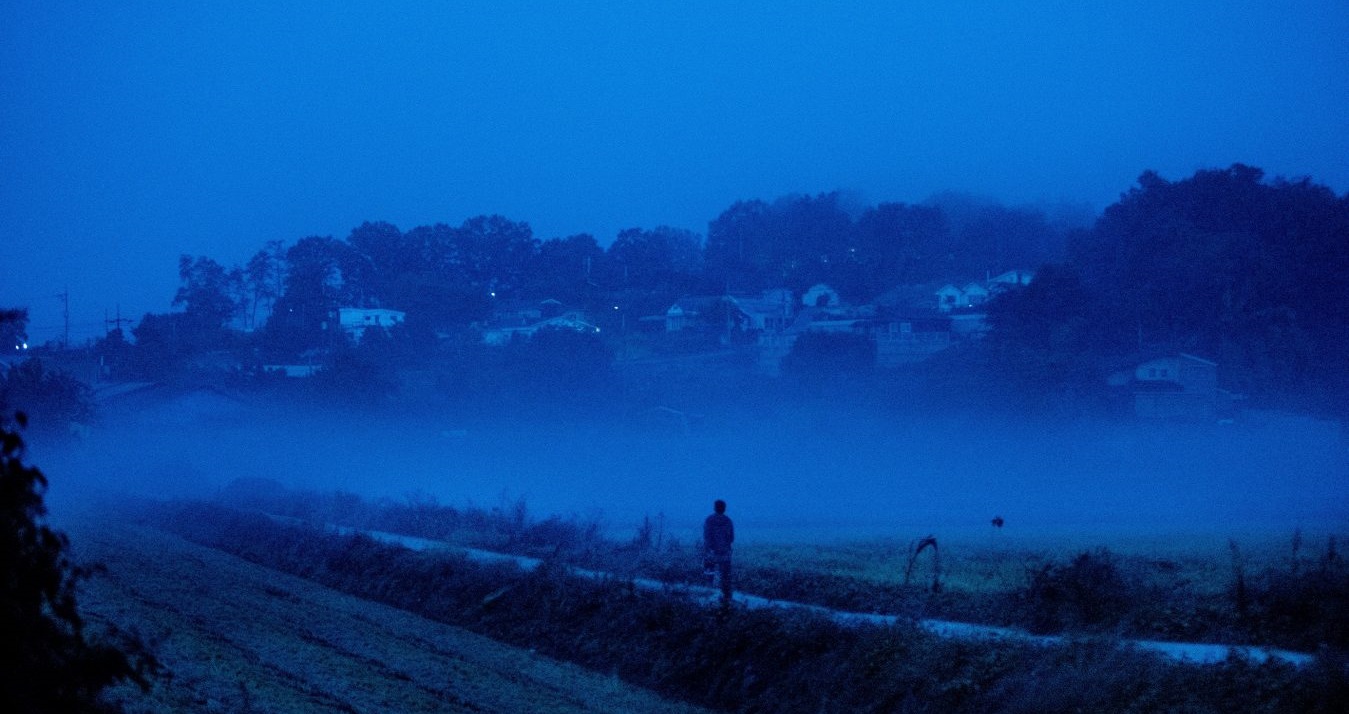 Full spoilers ahead.
If there was any doubt about what kind of genre Murakami Haruki's 1983 short story Barn Burning is, writer-director Lee Chang-Dong has called it by adapting the tale as a well-behaved arthouse thriller complete with revenge and serial killer undertones. This is by far the most logical choice since mystery thrillers are South Korean filmmaking's flagbearer genre. The result is a modestly faithful rendition of Murakami's cryptic plot, with co-writers Lee and Oh Jung-mi otherwise setting things in Seoul and its outskirts, fusing class politics and millennial madness into the mix, crafting a major backstory for the lead character, and designing some climactic curtains for the ending. Although seldom mentioned, the tense father-son relationship that molds the everyman hero's backstory is in fact a sampling of William Faulkner's 1939 namesake short story Barn Burning, while Faulkner himself gets a few appreciative nods along the way. Lee's Burning is thus an extremely skilful amalgamation of Faulkner's and Murakami's Barn Burnings, despite no connection between them.
Downcast and socially awkward writer Jongsu (Yoo Ah-In) is working odd jobs when he reunites with foxy-looking Haemi (Jun Jong-Seo), a former neighbour and classmate. Although he used to tease her for being ugly, he is now so smitten that he overlooks her flighty ways and misses clues about her lack of true feelings for him. Following a spiritual trip to Nairobi, Haemi asks Jongsu to pick her from the airport, but surprises him by introducing fellow Korean Ben (Steven Yeun), a suave but snooty yuppie she met on the vacation. From this point, Jongsu is increasingly spooked by Ben's closeness to Haemi and their need to involve him in their activities. Later, an arranged outing with the trio allows the men to shoot the breeze. When Jongsu reveals his childhood trauma from his parents' separation, Ben confesses his impulse to torch greenhouses for fun. Soon after, Haemi goes missing and Jongsu is at pains to locate her. After figuring out Ben may have been speaking metaphorically about being an arsonist, Jongsu begins stalking him to uncover the truth.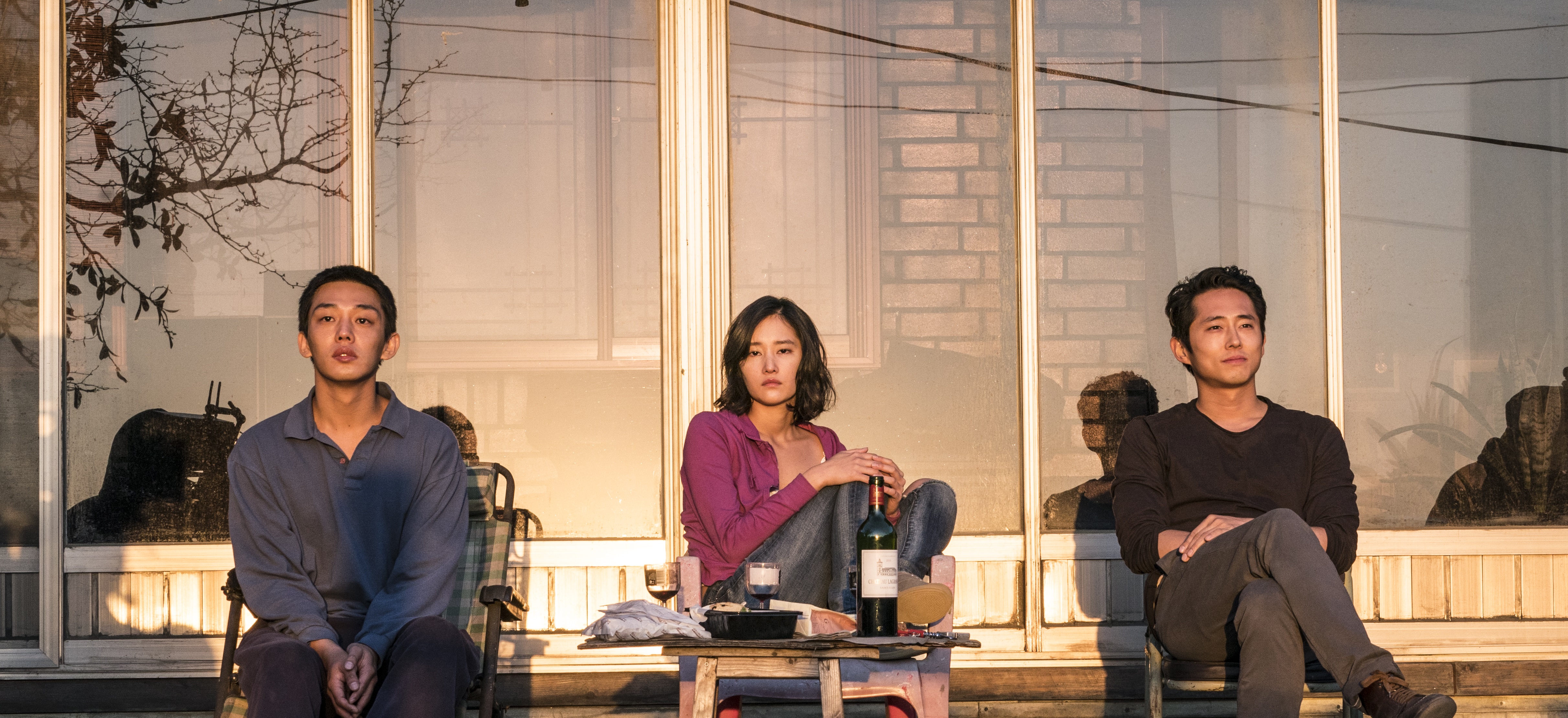 Although Murakami never betrays the possibility that Haemi's disappearance involves her killing, Lee forgoes this subtlety and instead feeds the audience circumstantial evidence in spades so that Ben can be handily convicted in the court of viewers' choice. Certainly for Jongsu, Ben's series of passive aggressive taunts coupled with physical evidence he finds on his property is enough to link him to Haemi's vanishing. In press interviews, Lee has said he was inspired by how Korean youth today are possessed by a perplexing rage whose origins they find difficult to pinpoint. Yet, however irrational Jongsu's fury is, his hunch is set within an explicit arc: a young man on the margins of society is convinced that a smug interloper has pissed on his turf and stolen the girl whom he felt could turn his life around. Whether it's class or cultural resentment, territorial aggression or some other neurosis, by the end Jongsu is the picture of a cornered animal whose only instincts are vengeance and self-preservation. Nice guys finish last, unless bad guys can be finished off first.
Since premiering at the Cannes Film Festival last May, Burning has amassed the kind of runaway success that's the stuff of dreams. It was an undisputed favourite among tastemakers, topping many best-of lists and breaking some records. Even other well-regarded Korean thrillers to have screened before haven't received this kind of love. The picture also did solid business after it sold to numerous countries for distribution, where the consensus among critics and audiences so far has been equally favourable. One final challenge is afoot. As South Korea's contender in the Oscars' 2018 Foreign Language Film category, Burning has already made history by appearing in the initial shortlist of nine films, whittled down from 87 submissions. It's the farthest this cinematic powerhouse has come in this stateside game of global validation. Should the film end up as one of the final five nominees to be announced in a fortnight, it will have a decent shot on gold. South Korean cinema has been on fire for the last two decades, so here's hoping Burning's winning streak won't go up in flames.
Brandon Wee