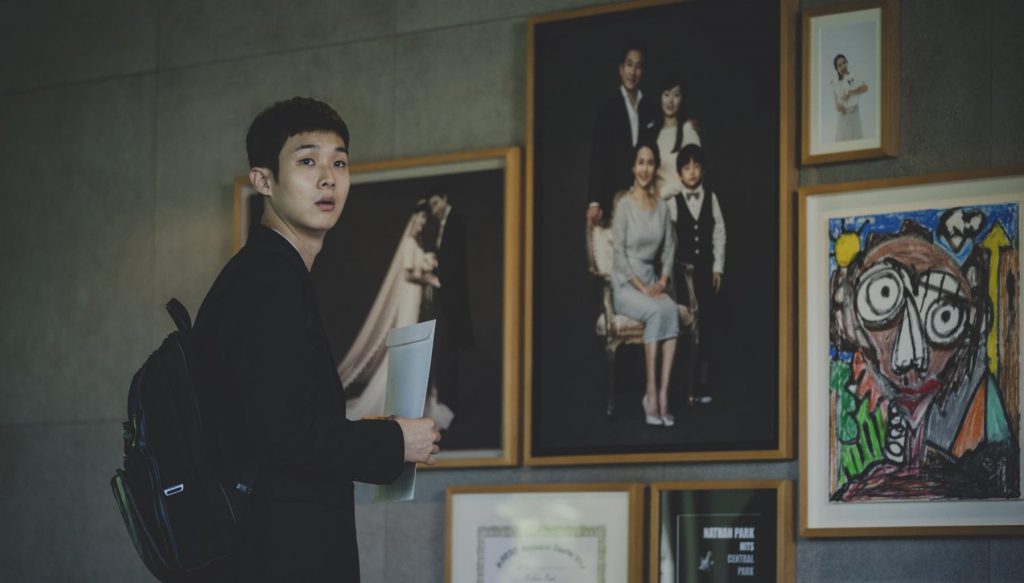 Lightning has struck twice for South Korean cinema because when it reigns, it pours. Last year, Lee Chang-dong's Burning premiered at the 2018 Cannes Film Festival to rave reviews, started winning acclaim on the U.S. awards circuit, then seized this momentum all the way to the Academy Awards. But alas the film couldn't convert its initial shortlist to a nomination in the Best Foreign Language Film category, where it stood a decent chance of winning (Alfonso Cuarón's Roma from Mexico took the prize). So it's auspicious indeed when another South Korean film is given a consecutive shot on goal in Cannes and of all things, clinches the top prize outright. Earlier in May, Bong Joon-ho's Parasite won the Palme d'Or in a rare unanimous vote, whose jury was headed by Mexican filmmaker Alejandro González Iñárritu. Landmark for being the first South Korean film to win the French honour and becoming a sensation among critics and audiences globally, the picture's triumph represents a dizzying escalation of Burning's momentum. Parasite now finds itself navigating the same ambitious trajectory Roma was in leading up to the Oscars last year: a non-American film hoping to transform the stateside love it has received into as many nominations as possible.
Bong's adroitly-directed seventh feature is a middlebrow commentary indicting the power of predatory economic systems to forge class divisions. Its simple message is that greed will ultimately burn us all. Because this is a tough pill to swallow for some, Bong and co-writer Han Jin-won have presented this bitter reality as a stylized parable to entertain better absorption. In this self-described "fierce tragicomedy", an indigent family concocts a wily scheme to ensconce themselves as dependents of a much wealthier family—that is, until the charlatans realize they have serious competition. As far as firsts and other coincidences for Parasite go, here are more: chiefly, the uncanny thematic and plotline similarities it shares with last year's Palme d'Or winner from Japan, Kore-eda Hirokazu's Shoplifters (2018). Both films portray a family of grifters who use their wits and cunning to survive being on the rocks. While Shoplifters is a socially conscious film served neat, Parasite is a fancier cocktail of genres that still manages to hit the spot. Whereas one involves a bunch of strangers pretending to be a family to facilitate their cons, the other simply reverses this order. Both works however, aim for the same urgent and poignant ending.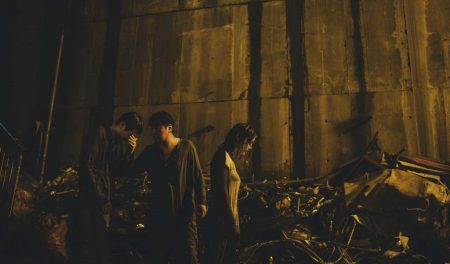 Bong had a smashing year. The symbolism of Parasite winning Cannes' top prize in the same year South Korean cinema was celebrating its centenary had to be gratifying. As if the publicity storm surrounding this wasn't enough, another serendipitous event was in the wings, proving that timing is everything. Days after the close of TIFF, where Parasite had started its Canadian tour and was soon to begin a limited theatrical release in the U.S., came news that South Korean police had identified a man believed to be behind a series of rapes and murders in the late-1980s. Until this break, this cold case had looked destined for folklore—certainly beyond 2006, when the statute of limitations expired. One crucial entry was Bong's Memories of Murder (2003), co-adapted from Korean poet Kim Kwang-lim's 1986 play Come to See Me, which was based on the infamous case. An account of how a team of bumbling detectives stymied by forensic limitations and inexperience nevertheless come tantalizingly close to catching the killer, Bong's second feature film was a hit at home and abroad. Not only did it introduce the case internationally, but audiences have requited it with enduring respect. As the first motion picture to dramatize the case, its success has spawned a host of derivatives for film and television in its wake.
American awards pundits predict South Korea will win the Oscar in the rebranded Best International Feature Film category next year. Given the sweeping goodwill Parasite has earned, there's the sense it could also score nominations in the various production and craft categories (as Roma had accomplished). Despite any foregone conclusions, the film's American distributor isn't taking chances. Since Cannes, it has strategically positioned the picture for domestic awards contention to increase its box office windfall. With nothing to lose, Parasite is playing the game for keeps. Bong and his cast have been hard at work campaigning in the U.S.: making the rounds at industry events and screenings; charming the print and virtual worlds; and appearing on late night television and other broadcast spots. To date, the first and only East Asian film to score a record number of Oscar nominations (10) and wins (4) is Ang Lee's Crouching Tiger, Hidden Dragon (2000). These are high bars to match for any non-American film competing on U.S. turf. But regardless of the outcome several weeks from now, every aspect of how Parasite became the pride of South Korean cinema in its centennial year will still be lovingly recorded in history and studied with admiration for posterity.
Brandon Wee
Update (13 Jan 2020): Parasite has been nominated in six categories at the 92nd Academy Awards, to be held on 9 Feb 2020: Best Picture (Bong Joon-ho & Kwak Sin-ae), Best International Feature Film (South Korea), Best Director (Bong Joon-ho), Best Original Screenplay (Bong Joon-ho & Han Jin-won), Best Editing (Yang Jin-mo) and Best Production Design (Cho Won-woo & Lee Ha-jun). Bong also has the distinction of being a triple nominee for this film. In addition, Yi Seung-jun's In the Absence, about the 2014 Sewol ferry disaster in South Korea, was nominated in one category: Best Documentary Short Subject (Yi Seung-jun & Gary Kam Byung-seok). These two films are the first ever South Korea productions to be nominated for Academy Awards.
Update (9 Feb 2020): At the 92nd Academy Awards, Parasite won four of its six Oscar nominations: Best Picture (Bong Joon-ho & Kwak Sin-ae), Best International Feature Film (South Korea), Best Director (Bong Joon-ho) and Best Original Screenplay (Bong Joon-ho & Han Jin-won). In the 92-year history of the Academy of Motion Picture Arts and Sciences, Parasite became: 1) the first non-English language film to win its top prize of Best Picture; 2) the first film to win both the Best Picture and Best International Picture categories; 3) the first South Korean film to win at the Oscars; and 4) the first Asian production to win Best Picture. Parasite's string of victories is historic and groundbreaking.