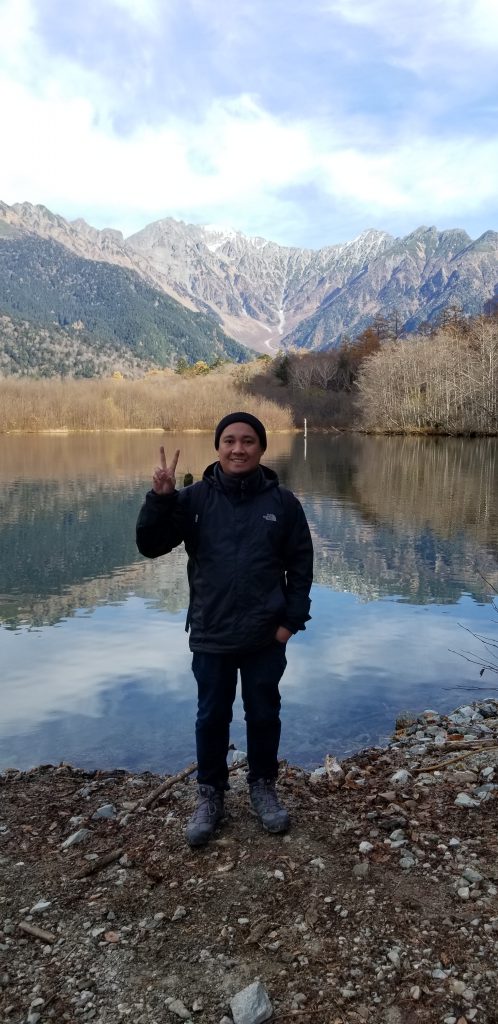 Regular Ricepaper contributor Marc Perez is an emerging writer featured in prominent literary magazines such as PRISM International and TAYO Literary Magazine. Most recently he was awarded a BC Arts Council Scholarship and an Honorable Mention in the 2019 LUSH Triumphant Literary Awards for his creative nonfiction piece To Julius, or How to Pray to a Querubim. He is currently pursuing Creative Writing at the University of British Columbia.
I met Marc for coffee on a rainy winter evening and we discussed writing styles, literary heroes, and topics within his short stories.
***
Vincent Ternida (VT): There's many references with the fiction that inspired you in your work. Do you have a "patron saint" that you draw from constantly, or is your work a sum of the inspiration you receive from your voracious reading?
Marc Perez (MP): I wish I am a "voracious" reader. I was living in Tokyo when I wrote Our Fathers and had a lot of time to read—some Russian classics in English; the poetry of Neruda and Seifert and short fiction of Chekhov translated to Filipino, which were given to me by a Filipino poet who also translated some of the said poems and short stories. It was then that I also stumbled upon the novels of W.G Sebald at a bookstore in Shinjuku.
In Our Fathers, I consciously imitated—albeit poorly—the style of Sebald. In Austerlitz, for instance, he wrote about the Holocaust and the gas chambers without mentioning them, but one knows he's alluding to them. I was interested in writing something about trauma without explicitly confronting it—circumnavigating it in a sense. I tried to inhabit his narrative voice—it was definitely inspiring and captivating; it stayed in my head for a very long time.
I also referred to a scene from War and Peace, which I was reading at the time, in particular that scene where Moscow burned down. Fire is an extended metaphor in Our Fathers. Other than those conscious decisions, I cannot really attribute my writing to one particular influence.
VT: As a writer of an immigrant-settler background, do you have plans on writing diasporic pieces with Canada as setting?
MP: I have written pieces set in Canada. It's true that destination is important, but as a writer who came from a working-class background and arrived here because of labor exportation, my interests lie in the "point of departure". But I'm also cognizant of the immense diversity of migration stories—yours and mine differ, for instance. That said, I want to understand the material forces that drive thousands of Filipinos to leave the country every single day. To talk about diaspora, therefore, means engaging with the stories back home, which requires an exploration of Philippine history and politics—its semi-colonial and semi-feudal character. The Philippines is resource rich, yet many people suffer from abject poverty.
While I am interested in the marginalization of immigrants—say, the lack of economic, social, and cultural capital and the challenges and hardships of living here—I'm also curious about their causes, consequences and complications. Etymologically, diaspora implies displacement—an involuntary or coerced movement of people from the point of origin—to escape persecution, and in the case of the Philippines, I think, a lot of people have been abandoned by a corrupt state and exploited by the bureaucratic elite. Oftentimes socio-economic injustices lead people to leave their homes and their loved ones behind.
In short, to finally answer your question, to write about diaspora doesn't necessarily mean that the story has to be set in Canada.
Perhaps the discourse on diaspora also touches on false aspirations—a sort of illusion, a cruel trickery. Kafka never left Prague, for example, yet wrote Amerika. He wrote a novel about journeying to a dreamlike America. To some people, that's the diaspora: a pipe dream. Let's say, when I was a kid in Manila—what was Canada to me then? It's all in the realm of the imagination. There were no books or shows about Canada when I was growing up, nothing to inform me of what Canada was all about. Back then, the painful realities of being an immigrant—destruction of familial and cultural ties, discrimination, alienation, and so on—were mitigated by the sweet and fragrant contents of balikbayan boxes and my juvenile wish for better days.
VT: There's a contrast between your protagonists and antagonists in your fiction: They're male and seemingly powerless…
MP: The protagonist in Our Fathers is Magda, I think, and not the narrator…
VT: Let me rephrase the statement—your male characters, not necessarily the protagonists. They seem like passive witnesses who because of the circumstance renders them powerless.
MP: What do you mean by passive and powerless?
VT: For example, in Dog Food, Dante the protagonist appears to be powerless because he's a child.
MP: But he threw a rock.
VT: He tried but failed.
MP: Your reading is definitely valid, but I don't see the characters as passive. For me, agency manifests when the oppressed identifies and challenges an oppressor. It doesn't matter how small the action is. If unionized workers challenge an employer even for a small grievance, that's agency. In the case of Dante, even if his father, Mando, and Mando's friends are violent and he feels paralyzed by fear—he still throws the rock. He recognizes inhumanity and confronts it. He resists. Magda, even if she seems to be a victim, is an active character. Despite her traumatic experiences and a world that appears to be built to foster her destruction, she exists. Her passions, depth of knowledge, her thirst for life—if that's not agency, what is?
VT: Do the antagonists in your story feel entitled to their actions because of their perceived lack of power?
MK: I'm definitely aware of their patriarchal nature, but as a writer, I think I need to refrain from judging my characters. Rather, I try to understand why they do the things that they do.
VT: Can you talk about To Julius?
To Julius is an speculative nonfiction piece in the epistolary form. It's addressed to my dead brother, though it's written for a different audience. In a sense, I'm talking to him but my words are directed to someone else. It's more of a eulogy, something written for those who are left behind. The piece won't be read any time soon as I have to resubmit it to be considered for publication, but hoping it finds a home soon.
VT: How much inspiration do you draw from your real life as fuel for your work, both directly (in creative non-fiction) and indirectly (in your fiction)?
MP: In CNF, I of course pull directly from my own experiences, but I wouldn't say the piece represents who I am. They are curated narratives and therefore more akin to a persona than the author, I think. Same can be said with fiction. In other words, it's probably correct to say that aspects of my work are based on my life, but they cease to be mine because of the basic fact that the contexts in which they appear differ from my own experiences. Furthermore, the meanings they assume in the text may be interpreted differently as well.
VT: What's next for you?
MP: I'm taking creative writing workshops at UBC, and creating new materials within multiple strict deadlines is incredibly time consuming. I feel that attending university expands skills and opportunities—that is, one's social and cultural capital. It's definitely a privilege. The poetry workshops I had attended so far helped me conceptualize a chapbook. At the moment, I'm working on some short stories.
***
Watch out for Marc Perez's forthcoming poetry chapbook in Anstruther Press, and his poems coming out in Contemporary Verse 2, but for now Our Fathers: A Confession is available through TAYO Literary Magazine, Dog Food in PRISM International, and various pieces are available through Ricepaper Magazine.
---
Vincent Ternida's pieces have appeared on Ricepaper Magazine, The Ormsby Review, and Rabble. His short story Elevator Lady was long listed for the CBC Short Fiction Prize. The Seven Muses of Harry Salcedo is Ternida's first novella. He has a collection of short stories in development. He lives in Vancouver, British Columbia.