February is often a time where reading slumps develop. It's a little slow in the publishing industry, but it doesn't mean your reading has to be the same. Here are five of the most anticipated reads of 2017 that should be added to your reading list now!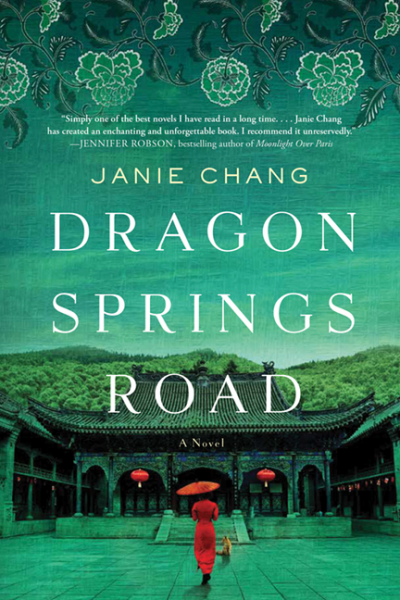 Dragon Springs Road by Janie Chang
A powerful and coming of age story that follows the protagonist, Jialing, through her enchanting yet difficult life journey of growing up in 1900s China as a Eurasian orphan. She is abandoned by her mother, who is assumed to be a prostitute, and must deal with the hardships of moving in with her new family, the Yangs, who lives on Dragon Springs Road. However, through dealing with her miserable and lonely early life, Jialing meets a mystical Fox, who becomes her spiritual companion and teacher. Dragon Springs Road is now available at your local bookstores. You can also read my official review of the book here. 
---
Human Acts by Han Kang
Written by Man Booker International Prize winner Han Kang, this is a literary masterpiece that follows the 1980 Korean Gwangju Uprising, where a large group of Gwangju locals fights back in solidarity of the death of a boy called Dong-ho during a student uprising and how the victims within the community deal with the consequences of this tragic event. It'll be very exciting to see where Han Kang takes us next, especially after the sweeping success with her previous award winning work, The Vegetarian. Human Acts is now available at your local bookstore.
---
Kings of Petaling Street by William Tham Wai Liang
Kings of Petaling Street is a debut from Ricepaper's very own Creative Non-fiction Editor, William Tham Wai Liang. It's a dark yet explosive page-turner that follows Wong Kah Lok, the "famously ruthless King of Petaling Street" and his attempts of finding judgment in his violent community. When Wong realizes that he is unable to protect his son, Gavin, from his criminal past, he must face Ramalingam the policeman, Zahid the rising politician, and Maut the assassin who are chasing after Lok.  Kings of Petaling Street is currently available for purchase here. 
---
Pachinko by Min Jin Lee
Pachinko, a Japanese word for pinball, is a compelling family saga that follows a Korean family of four generations who immigrates to Japan after being exiled (Japan's 1910 annexation of Korea). Through generations, starting from the early 1900s Korea. This novel is the ultimate family novel, where a family is bounded by their deep-rooted yet eternal love for each other, despite the constant obstacles in their way: brutal discrimination, life catastrophes, and poverty.  Pachinko will be released on February 7, 2017. Preorder your copy here.
---
Sour Heart by Jenny Zhang
A collection of short stories that encompass a group of Chinese American girls from China and Taiwan and their struggle to survive 1990s New York City. There are seven heartbreaking yet radiant stories in this collection that explore how cultural and ancestral backgrounds can affect or alter how people define and perceive their own identities. Zhang explores issues of childhood youth, immigration, family, friendship, and love in the complex yet messy lives of these female protagonists. Sour Heart is the first book to come out of Lena Dunham's new publishing imprint, Lenny, and will be released on August 1, 2017, available for preorder.