As a journalist who was born and raised in Hong Kong, Lena Sin's first love was always art and she spent much of her time illustrating in watercolour, often while downing copious amounts of milk tea. As she developed a career in journalism and became a two-time Jack Webster Award nominee for her work and built a stellar career as a writer in Vancouver, her husband Nicholas Tay, who studied illustration at Art Center College of Design in California, carved a career as an art director and artist on several video game franchises showcased his work in art galleries, teaching and advertising illustration.  Sharing and collaborating on their talents, the two envisioned a book project that drew on their love of art and writing.
Now settled in Vancouver with Nicholas, Lena co-wrote and designed the book How to Hong Kong How to Hong Kong: An illustrated travel journal. Facing a time of uncertainty for most local Hong Kong people, Lena Sin's work hearkens back to a gentler time to the city across the Pacific that has strong historical and social ties to Canada. Ricepaper Magazine took the opportunity to interview Lena.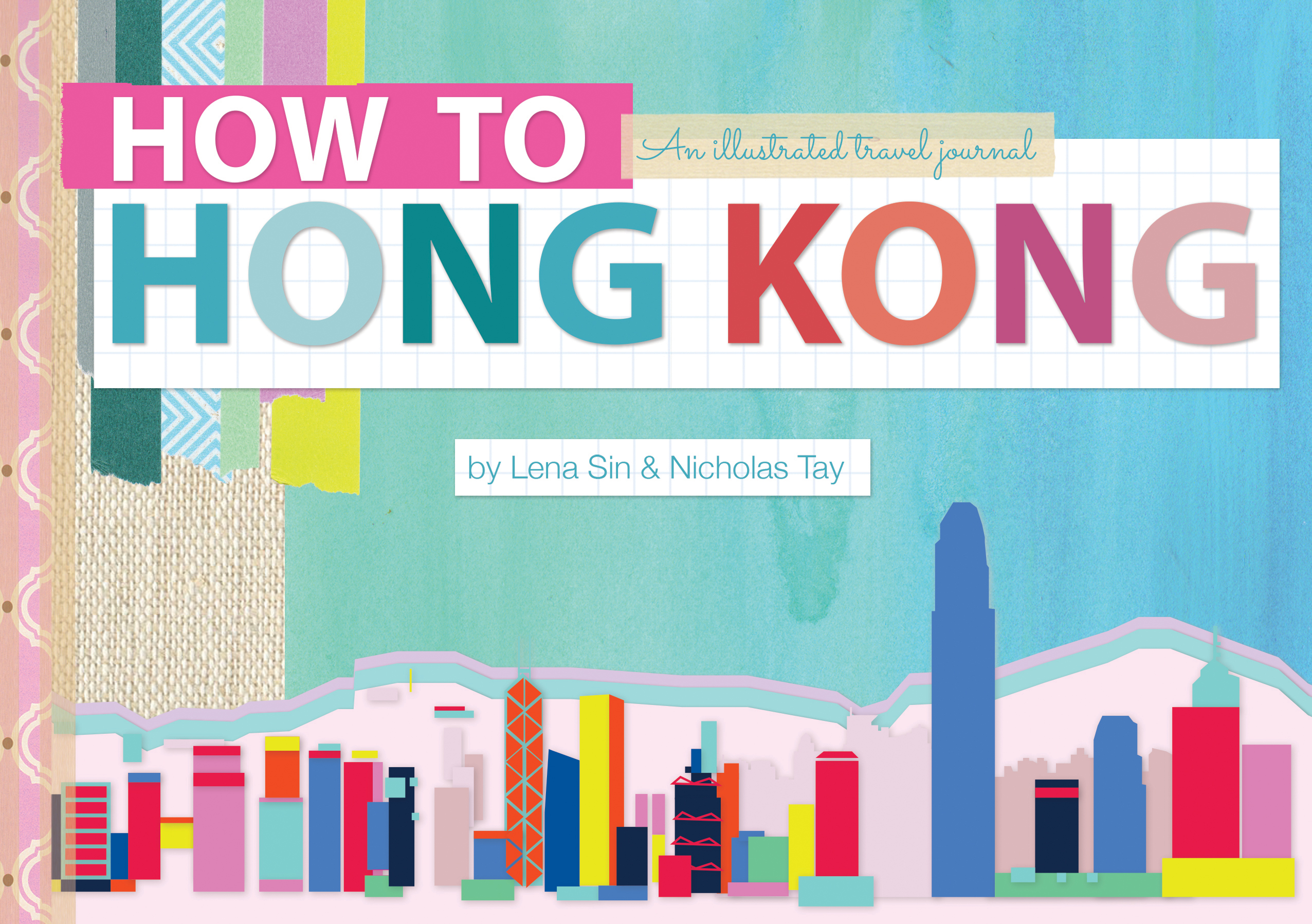 How long have you worked on this book project?
We worked on this book off and on for seven years! It's been a long haul for sure but I think a lot of creative projects take time. We travel to Hong Kong annually, so part of it was that we'd discover new things to write about on each trip. But also our book has gone through several incarnations, so part of the process was identifying our vision and editing it. I learned a lot about perseverance through my journalism career, so I decided early on that this would just take the time it took and the most important thing was to enjoy the process. That sounds so cliche! But our book is essentially about joy, and I felt if I wasn't happy working on it, that would come through so I strived to put away my worries as best I could about how long it was taking or whether we'd find a publisher and just focus on the work. It's honestly one of the most satisfying projects I've ever worked on.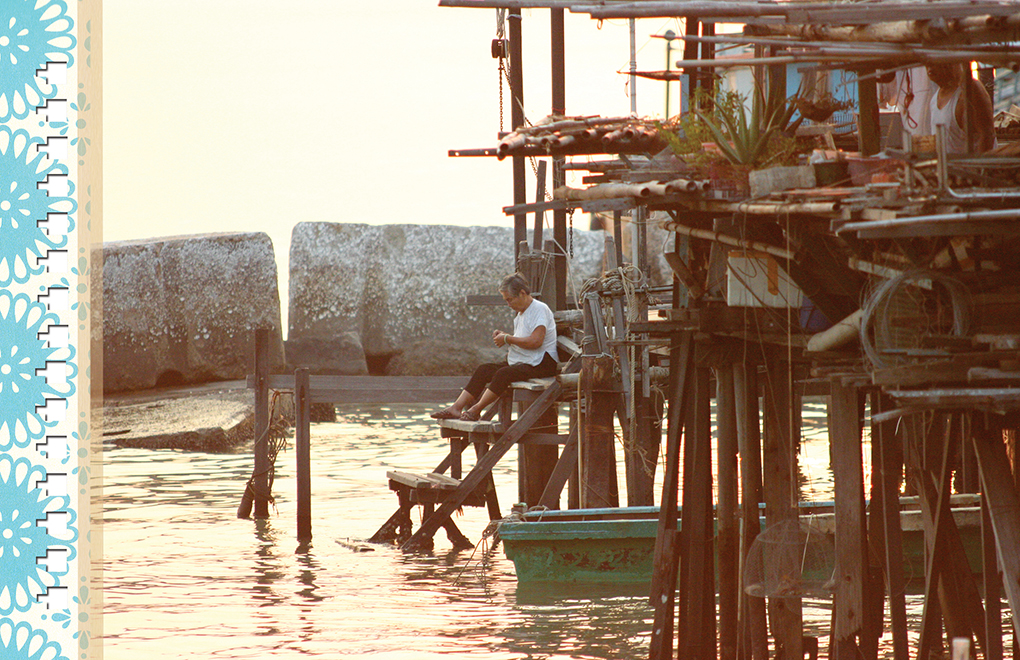 How did the title come to be?  And why did you decide to choose the title for this book?
We wanted to divide our chapters geographically, as if we were personally taking you through our favourite neighbourhoods. Then one night, I was rattling off to Nick about how each chapter wasn't just a simple geographic distinction, but also an emotional one. As I was describing this, I said to Nick, "It's like Sheung Wan is about how to go slow, and Central is how to go fast." All of a sudden, he blurted out "How to Hong Kong! That's our title!" It felt perfect.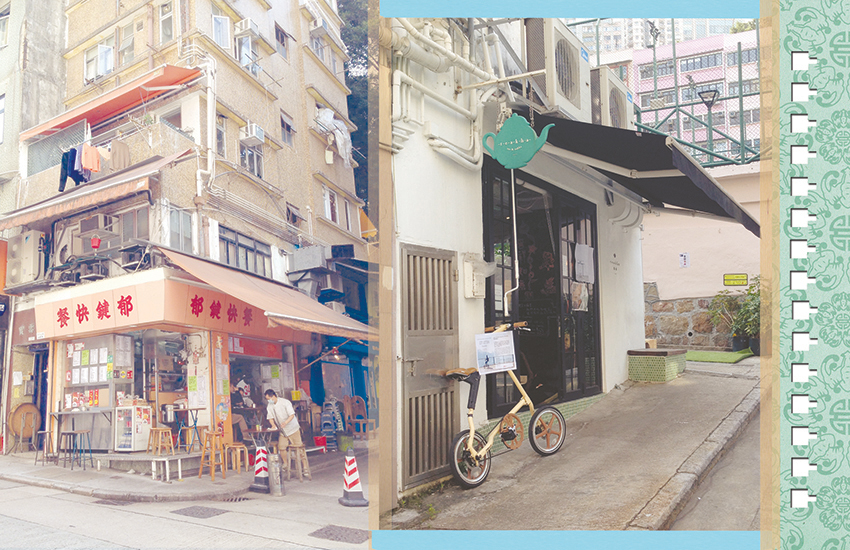 The book is for a general audience. But what would you like others who know about Hong Kong to get out of the book?
I would love for those who already know Hong Kong to have the pleasure of seeing this much-loved city reflected back to them. You know that feeling when you've read a book or seen a film and it reflected your own feelings, and you just have that inner "yes!" — as if someone was able to articulate a truth for you? Well, I hope in some small way we were able to do that for fellow Hong Kong lovers. Hong Kong is often portrayed as a brash, commercial and modern city (which it is), but it's also intimate and romantic in a way and I hope we were able to convey that. And for those who know Hong Kong but don't necessarily share our passion for it, I hope our book allows the reader to re-discover something new about it.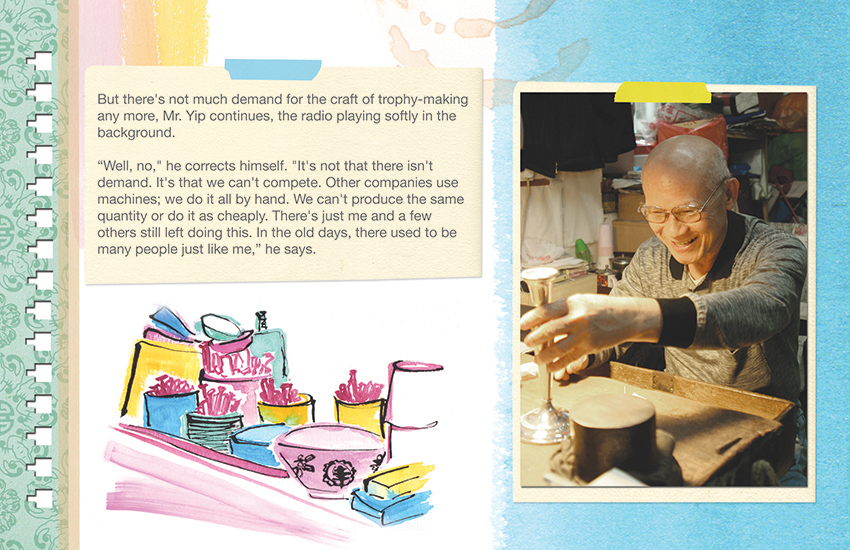 How did you decide to go with Blacksmith Books as your publisher?
We always knew we wanted Blacksmith Books to publish our book. They're the publishers behind another Hong Kong sketchbook — Sketches of Soho and Sights and Secrets of Hong Kong — and because our book has a similar idea of being a visual tour of the city, we knew Blacksmith Books would get what we were doing. We felt so lucky when they said yes immediately to our proposal.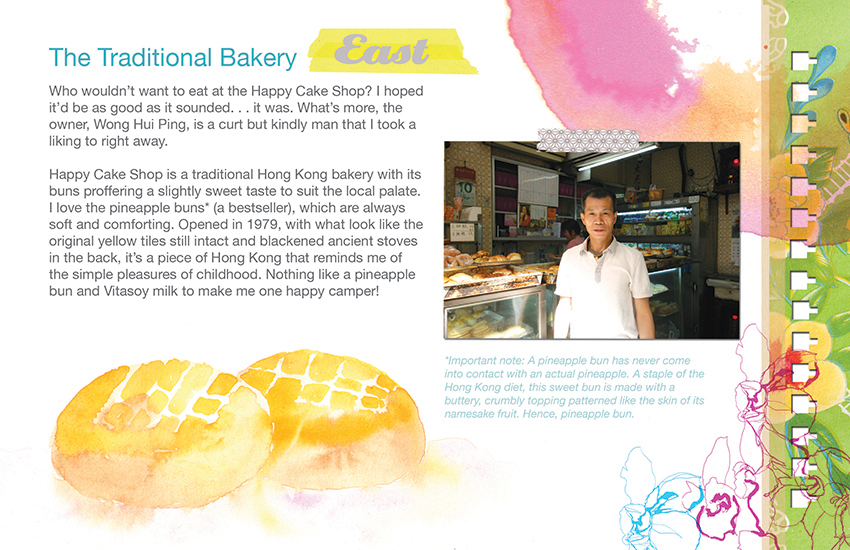 As someone who obviously knows and cares about the city, what are your thoughts about the current political and social landscape of Hong Kong?  
It saddens me to see so much political and social upheaval in the city. Although I read a recent interview with author Jason Y. Ng in the New York Times where he was asked a similar question. He compared Hong Kong to South Korea and Taiwan in the 1970s and '80s, when there were a lot of student protests and opposition parties who often resorted to violence. His view was if those countries could reach their "political maturity and blossom into full-fledged democracies, so can Hong Kong." I love that perspective and it's given me a lot of hope.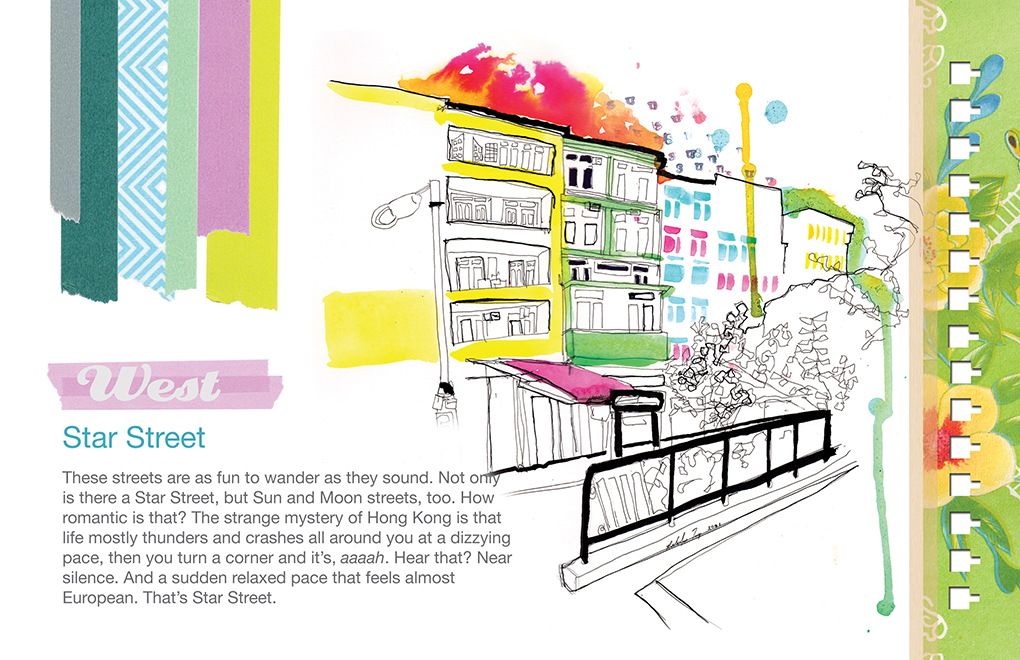 You've highlighted some of the hotspots of Hong Kong, but what are some places that you enjoyed most about researching for the book?  What are a few that isn't included in the book that you would've wanted to include if you had a second book project?
I really loved visiting the fishing village of Tai O on Lantau Island. It's such a picture-perfect place, despite the many tourists that flock there. Even though I grew up in Hong Kong, I had never been before researching this book so it was a wonderful surprise to find such a quaint village seemingly untouched by time. I spent a lovely late afternoon there with Nick and my parents as we ambled the sleepy lanes and watched the sunset.
We had so many places we didn't include in this book due to length. Our first draft was twice as long! In the end, we had to make some hard cuts and the razor for what we included was: Do we absolutely love it? Turns out, I am definitely partial to the Hong Kong side but If we could do a sequel, we'd definitely include much more of Kowloon, which has a totally different energy. It's much more chaotic and local in a way. I'd love to showcase Mong Kok, which is one of Nick's favourite places, and Lamma Island.
Is there a plan for a follow up book project on Hong Kong?  Or another city?
We'd love to do another book! That's the beauty of Hong Kong, it's continually changing but it's also grounded in this rich history, which we find inspiring. We would also love to do an illustrated travel sketchbook on Bali and Thailand, two of our favourite places.
There is a feature in the book on "Made in Hong Kong" which featured artists and producers of cultural content.   What are your thoughts as the "Hong Kong" culture is beginning to be challenged by the Mainland central government?
I'd like to think that Hong Kong culture will always retain its own distinct flavour. Although culture is a fluid thing, always changing and shift-shaping so of course Hong Kong culture will change over time as it becomes more and more integrated with the Mainland. But I'd like to think that we have such a strong local identity that it will be preserved, in part by the committed artists and creatives in the city.
---
How to Hong Kong How to Hong Kong: An illustrated travel journal is published by Blacksmith Books.  Follow Nicholas and Lena's work and lives on their website Papaya Voyage.  Have a book title or an an author that you would like to see profiled? Please send ideas to editor@ricepapermagazine.ca