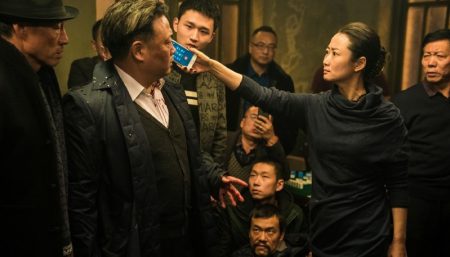 Ash is Purest White (Jia Zhangke, China/France 2018)
Since his mid-career lane switch in 2013, Jia Zhangke has ditched the sluggish arthouse gloom that made him a brand in favour of speedier genre exploits to stay relevant. Still intact are his broad canvases, ambitious story arcs and reverence for Sino pop culture from which he projects the trials of China's breakneck modernity. For Jia's latest film—at its core a downbeat love story set across China over two decades from the 2000s, Zhao Tao plays the stoic girlfriend of a paper tiger thug (Liao Fan) who willingly takes the rap to protect him on a weapons charge, only to learn the extent of his betrayal once she is released. The film's wonky English title derives from a metaphorical comment Zhao's character makes on personal honour (how nothing can be purer than volcanic ash), but this is a far cry from its conventional Chinese title, 'Children of the Underworld'.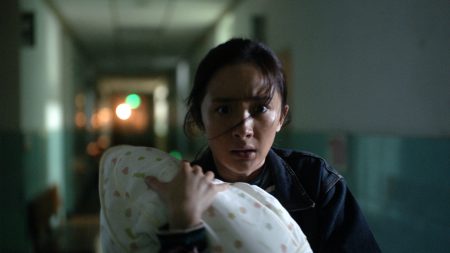 Baby (Liu Jie, China 2018)
When a teenage girl (Yang Mi) toiling as a janitor in a Nanjing hospital sees a distraught father (Guo Jingfei) forgoing treatment for his ailing newborn, she decides she must change his mind at all costs. Liu Jie's killer combination of drama and social commentary pins his heroine's single-minded saviour complex on her empathy, however misplaced. Having been afflicted with the same congenital defect, tossed into foster care and left infertile from surgery, she believes the infant can be a survivor like herself. Having her back is her kindly social worker (Wang Yanjun) and an unrequited suitor (Lee Hong-chi), a fellow foster child who convinces himself to be her partner in crime. Liu's seventh film as director took about a decade to realize and is based on the harsh reality of Chinese parents who abandon their 'defective' babies to foster care. Hou Hsiao-hsien is credited as the film's executive producer.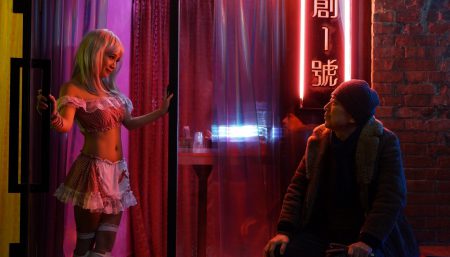 Cities of Last Things (Ho Wi Ding, Taiwan/China/France/USA 2018)
After directing a handful of pan-Asian crowd-pleasing comedies and romances, Taiwan-based Malaysian writer-director Ho Wi Ding unveils a fancy auteurist tattoo in his latest feature: designed as a memoir of a Taipei policeman's life from tomb to womb and told in three episodes each happening over the course of a night. Reverse chronology is a time-honoured form of storytelling that can be lame if not done right, but this strategy suits Ho's ambitious tale given its revenge element. Roguish veteran Jack Kao headlines the opening act as a violent former cop in his 60s imprisoned by rage and longing in a digitized utopia; Lee Hong-chi is the portrait of the aggressive rookie in his 20s, a newlywed father whose life is shattered by those close to him; while Hsieh Chang-ying embodies the origins of this tragic character's lifelong trauma as a delinquent teenager who encounters the mother of all abandonments.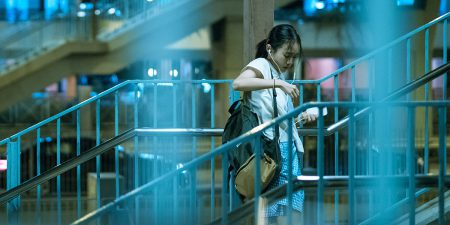 The Crossing (Bai Xue, China 2018)
A teenage girl's daily routine—living in Shenzhen but commuting across the border to Hong Kong for school—becomes the perfect target for a Hong Kong smuggling ring eager to recruit runners to exploit the Mainland's ravenous appetite for iPhones. Set in both cities and based on an actual phenomenon, Bai Xue's debut feature alternates between engaging crime thriller and a bittersweet snapshot of youth by showing how an only child's ongoing familial strife and risky decisions accelerates herself into adulthood. Newbie actress Huang Yao radiates both the sweet and canny spirit of adolescence, while Hong Kong DJ Elena Kong is remarkable as the syndicate's charming but vicious boss. Behind the scenes, veteran filmmaker Tian Zhuangzhuang is executive producer. The film's layered Chinese title, 'Traversing Spring' is not only a poetic reference to the girl's coming-of-age reckoning, but is apparently also slang within the black market for mobile phone smuggling.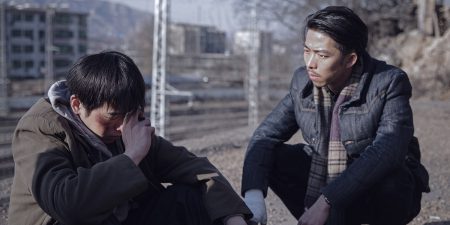 An Elephant Sitting Still (Hu Bo, China 2018)
The late Hu Bo's first and last feature film is a respectable shot at narrative filmmaking, with a massive downer of a story running four hours. The tortured lives of four residents near Shijiazhuang are profiled and dramatically connected over a day: a gangster dealing with his friend's suicide after being exposed as the interloper; a student who accidentally injures his bully during a confrontation in school; his fellow classmate whose fling with the school's vice dean is filmed and made public; and a grandfather whose children intend to banish him to a retirement home against his wishes. The tie that binds them is their desire to visit a nearby zoo to witness the eponymous elephant. For the title of most depressing film ever, this one is hard to beat since everyone is in the pits with no hint of redemption. Hu died in 2017 by suicide, aged just 29.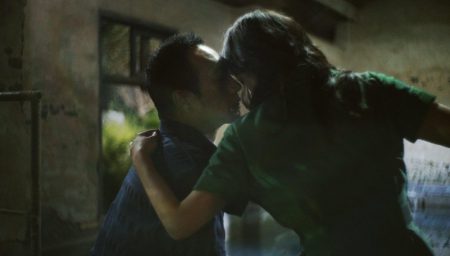 Long Day's Journey into Night (Bi Gan, China/France 2018)
A man (Huang Jue) returns to his home in Kaili, Guizhou to find his past lover (Tang Wei). His protracted search for her across a bevy of decaying locales is presented as a series of phantasmagoric interludes embracing reveries and flashbacks. Everything looks sublime but is confounding, as dreams are wont to be. Although the praise heaped on Bi Gan's second feature all boils down to the luxuriant 3D filler sequence filmed in one shot for an hour and then baked into a cold 2D crust, the hype overlooks this weaker core story, which is tastelessly rendered at best. Taiwanese talents Sylvia Chang and Lee Hong-chi turn in neat supporting roles. The film's name has no connection to the eponymous Eugene O'Neill play or its many screen adaptions—although given the nocturnal setting, reversing the times makes more sense. Its Chinese title is the more fatalistic, 'Last Night on Earth'.
Long Day's Journey into Night opens theatrically in Toronto at the TIFF Bell Lighbox on 19 April 2019.
Brandon Wee